Parents vs Head Lice
HOW TO HELP KEEP HEAD LICE AT BAY
When nasty critters set up camp in your child's hair it can be a frustrating process trying to eliminate them. But fear not, we can help you with your challenge. So, what steps can you take to stop them invading hair in the first place and what should you do if you receive that dreaded head lice letter from school?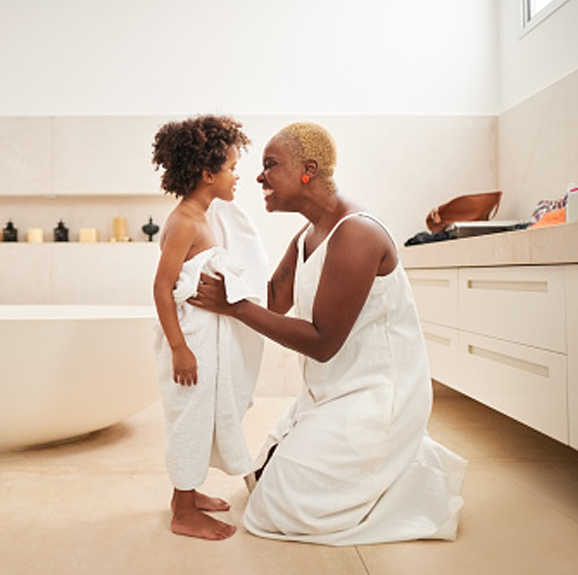 How can you help prevent head lice?
The bad news is head lice are just a frustrating part of everyday life during childhood. The good news is, there are steps you can take to help eradicate them and stop them coming back time after time. Using Vosene Kids 3in1 Shampoo as part of your bath time routine will ensure your little ones have clean hair and help to keep head lice at bay. The natural ingredients in our products with lice repellents – tea tree oil, lemon eucalyptus and citronella – are great at helping keep head lice at bay.
Each time you wash your child's hair, check the hair at the front of the head, behind the ears and at the nape of the neck. This is where the eggs are most likely to hide and stick to the hair shaft – if you can zap these you'll be well on your way to winning the battle.
It's a good idea to invest in a high quality, fine-toothed nit comb and 'wet comb' the hair thoroughly. This involves shampooing the hair with our Vosene Kids 3in1 Shampoo, slathering it with lots of conditioner and then running a comb through sections of hair until it's all done. We know it's a drag, but if you stick to this routine religiously you'll break the ongoing cycle of anguish and soon be waving goodbye to the nasties.
If you combine nit combing with our specially formulated Vosene Kids 3in1 Shampoo into your weekly routine, this will help in your quest for nit-free hair when used in conjunction with our Vosene Kids Spray and it's less likely that bath time will descend into the battle of Armageddon, which will only cause unnecessary stress for you and your little ones. Some effective distraction techniques when combing include playing music in the bathroom and letting your sweethearts loose with a bottle of bubble bath. Oh the lengths us parents will go to avoid strife at sunset!
WE HAVE RECEIVED A LETTER FROM SCHOOL ABOUT HEAD LICE – WHAT SHOULD WE DO?
First things first, check your child's hair for nits and lice straight away. We'd always recommend a 'wet comb' with a fine-toothed metal nit comb, even if you can't spot any invaders at first glance. It's definitely worth combing the whole family at this point as all it takes is a cuddle from a doting sibling (yes, we know these are rare!) with lice and they'll be straight back in the clean hair faster than you can say, 'Pass the nit comb'. Repeat the process every week and as soon as you're sure your kiddies are clear of head lice, use our Vosene Kids Spray. We know time is precious, but rest reassured, this is time well spent.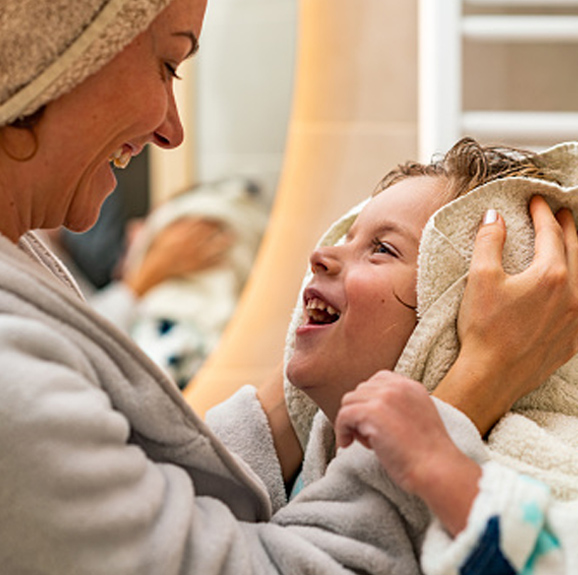 HOW DO CHILDREN CATCH HEAD LICE?
Unfortunately for you (and them) children's heads are the perfect breeding ground for head lice. As much as we want to protect our little ones and keep their hair as fresh and healthy-looking as the day they were born, there is no escaping the inevitable – they will suffer from an outbreak of lice at some point in their life.
Head to head contact is the most common way to catch lice and it takes just 30 seconds for the insects to crawl from one head to the next. However, sharing everyday objects, such as hats, brushes or headphones, does not make children more susceptible to catching lice. And just because your little cherubs catch lice doesn't mean you've failed in your role as a parent, so don't feel too disheartened if they do have an outbreak. It's simply down to you to blast the little beasts.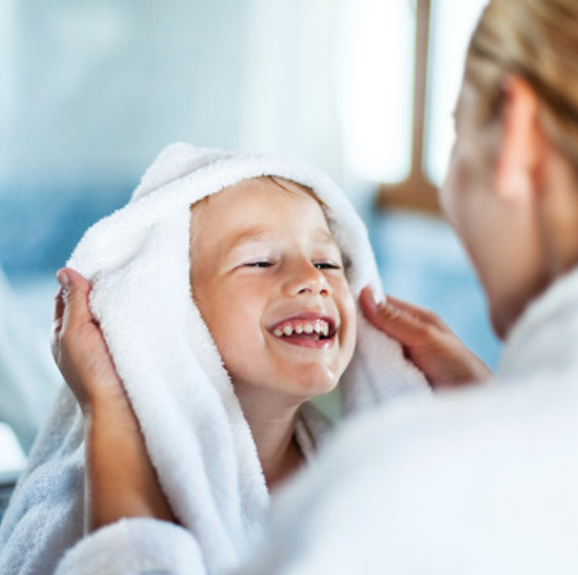 CAN CHILDREN CATCH HEAD LICE FROM BEDDING, CLOTHING OR BRUSHES?
There is a minute risk of children catching lice from everyday household objects. Because of the way lice are made, they have to attach to hair and generally cannot survive longer than 24 to 48 hours away from the host, i.e. your child's head! Research has proven that it's not possible for eggs to hatch at room temperature and below, meaning it is very rare for children to catch lice other than through head-to-head contact.
CAN THEY CATCH LICE FROM TRAIN SEATS OR OTHER PUBLIC PLACES?
Thankfully, this is very unlikely. As mentioned above, it's rare to catch head lice from anything other than direct head-to-head contact. Meaning you can sleep safe in the knowledge that no nasties are lurking on street corners, ready to pounce.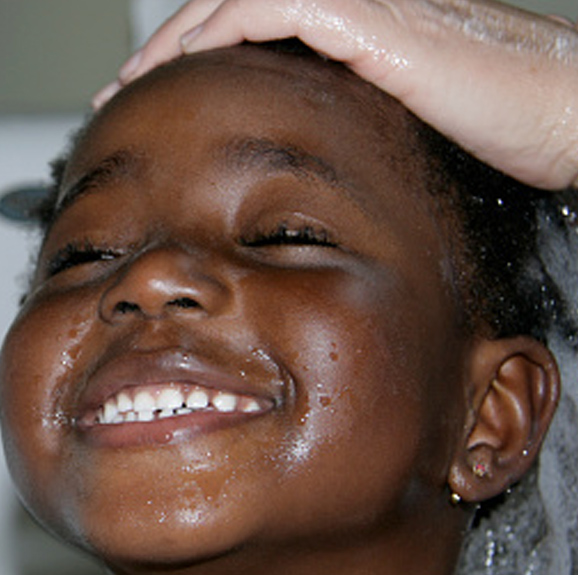 DO HEAD LICE PREFER CLEAN OR DIRTY HAIR?
Whether you have a toddler with squeaky-clean hair or a teenager with a matted mane that hasn't seen a bottle of shampoo or brush for months, there is no evidence to suggest that lice prefer dirty or clean hair. Put simply, lice aren't fussy. All they need is a scalp, a wiling mate and they're off wreaking havoc. Annoyingly, they are also tenacious enough to resist all the hair washing you can throw at them. It's a battle of wills that you must win at all costs.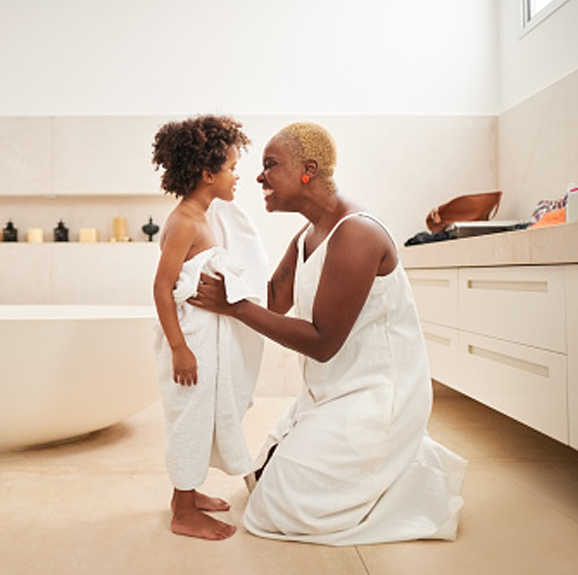 CAN HEAD LICE JUMP OR FLY?
Lice might be able to crawl an impressive 23cm in a minute but luckily they can't jump or fly –music to every parent's ears. They can only travel from head-to-head through direct contact with people. If you think you've seen one jump, it could be the result of static electricity coming off your hair.
DO LICE PREFER LONG OR SHORT HAIR?
Any length of hair will do – lice aren't fussy. As long as hair is at least 1cm long they will live long and prosper. That means bad news for us, good news for lice.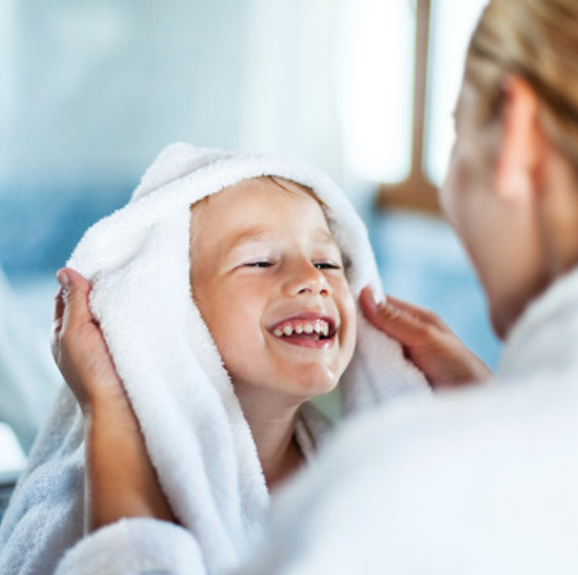 CAN ADULTS CATCH HEAD LICE?
In a word, yes. Sadly, nobody is safe from an outbreak of lice. They are certainly less common in adults, but beware – if you're frequently in close contact with people or snuggling up with your little ones and they have lice, nits can easily attach themselves to your follicles. It doesn't harm to check your own hair regularly if you think you're at risk of attack.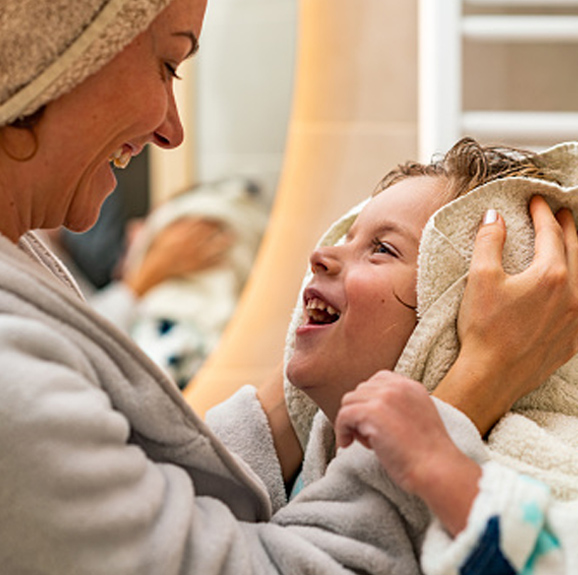 CAN I GET HEAD LICE FROM MY PETS?
We can all breathe a sigh of relief, happy in the knowledge that lice cannot be passed on by pets. The type of lice that live on humans are different to the ones that live on animals, but that's not to say that both aren't equally annoying.
CAN I GET HEAD LICE IN EYEBROWS, BEARDS, LEG HAIR OR ANYWHERE ELSE ON THE BODY?
Very occasionally head lice may attach themselves to eyelashes, beards or eyebrow hair; sometimes this can also be a sign of pubic lice. If you notice lice in your leg hair or anywhere that's not on your head, this could be a different type of lice. Always consult your doctor if you notice any unwanted visitors.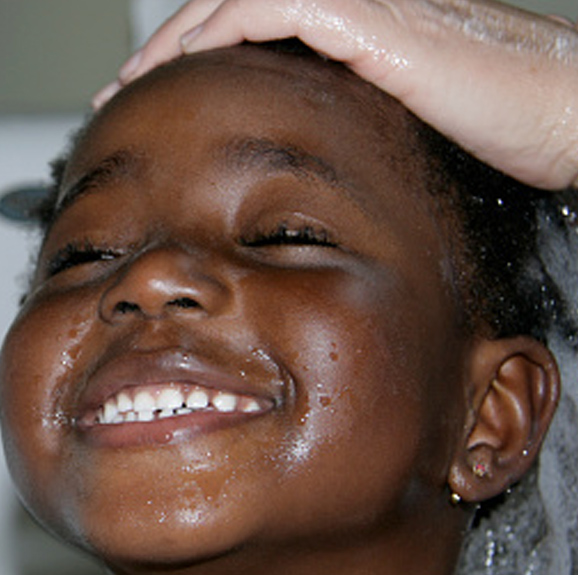 Article written using the following sources
CDC, Head Lice FAQ's, Health, Division of Parasitic Diseases and Malaria, September 2020
British Association of Dermatologists, Head Lice, October 2020
CDC, Global Health, Division of Parasitic Diseases and Malaria, Head Lice, October 2019
Illinois Department of Public Health, Head lice
Kids Health, What are Head Lice? September 2019
NCBI, Head lice infestations: A clinical update, Canadian Paediatric Society, November 2004
West Park Animal Hospital, CAN PETS GET LICE? 2021